Technology Partners
New Partners:

Founded in California over 20 years ago, Supermicro provides a broad selection of barebone servers which can be configured to create server systems for specific applications. With this methodology, customized IT designs can be deployed for data centers, high-performance computing clusters, high-end and GPU-intensive workstation deployments, storage networks, as well as standalone server environments.

Vision Solutions® is the premiere provider of cloud protection and recovery, high availability, disaster recovery, migration and cross-platform data sharing solutions for Windows, Linux, AIX, IBM Power Systems and cloud computing. Our Double-Take®, iTERA™ and MIMIX® solutions make it easy for organizations to adopt cloud-based disaster recovery strategies, perform near-zero downtime migrations without risk, share data in real-time across platforms and move, protect and restore data, applications and operating systems of any kind on any combination of physical, virtual or cloud servers. And, not only do our products eliminate downtime, they continue to evolve alongside the most cutting-edge technology on the market.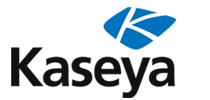 Kaseya is the leading global provider of IT Systems Management software. Kaseya solutions empower everyone – from individual consumers to large corporations and IT service providers – to proactively manage and control IT assets remotely, easily and efficiently from one integrated Web-based platform. Kaseya solutions are trusted by IT service providers and a wide variety of industries including: banking, consumer packaged goods, education, financial services, government, healthcare, military, real estate, retail and transportation. The company is privately held and based in Lausanne, Switzerland with over 30 offices in more than 20 countries. To learn more, please visit www.kaseya.com.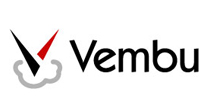 Vembu Technologies is an established leader in providing flexible, reliable, and cost-effective managed cloud based IT solutions, specifically, cloud storage, online backup and cloud content management for small and medium businesses. Vembu's cloud data protection solution, StoreGrid and cloud content management solution, SyncBlaze together provide an affordable platform for Managed Service Providers, Managed Hosting Providers and Value Added Resellers to boost their customer base and revenues by broadening their managed services offering to their business customers. Since 2004, Vembu's award winning cloud solutions have delivered tangible value to over 3500 partners worldwide who manage, protect and administer over 50 PB of business critical data.

For more than 26 years, Dell has empowered countries, communities, customers and people everywhere to use technology to realize their dreams. Customers trust us to deliver technology solutions that help them do and achieve more, whether they're at home, work, school or anywhere in their world. Learn more about our story, purpose and people behind our customer-centric approach.